How to choose the right plumber
It only makes sense that plumbing repairs are among the most frequently seen types of repairs in most households.After all, there are bathrooms, the kitchen and pipes throughout and below the home where virtually anything can go amiss and require plumbing repair.Unfortunately, not everyone has a plumbing company they have regularly used and developed a trusted relationship with. First, don't call 911. A few phone calls and a a small amount of investigation will assist you pick the best plumbing company for you.

One great piece of advice would be to research and create a relationship with a plumbing company before you actually need any plumbing repair.
Some important questions to ask when calling plumbers is whether they are licensed, how long have they served as professional plumbers; what list of guarantees they provide on their work and if they can provide you with the names of any references. And of course, don't forget about their price.It is not reccomended to hire a plumber who is not licensed. Similarly, you probably don't want to employ a person who has very little experience.Plumbers with a lot of experience in plumbing repair have gained valuable experience in handling just about every kind of plumbing service.
Find out whether the plumber will provide a 30-day warranty on the work and supplies used for the plumbing repairs. Perhaps someone else offers 60 days or 6 months. That could be a pivotal aspect in who will get the job.And if you personally do not possess any plumbing knowledge, and don't have a reliable friend who does, then references are necessary. If a plumbing company says they don't have them, or can't come up with them right now, it's time to move on to another company for your plumbing repair.The best way to keep the cost reasonable is to ask for a plumbing company that provides free estimates.The type of plumbing repair jobs you can take care of yourself and which are best left for a professional plumber is a question only you can answer. Some people are very handy and can take care of even complex jobs. But you don't want to take on a plumbing repair that requires a local inspection. In fact you do not want to take on any job where you feel uneasy in the least.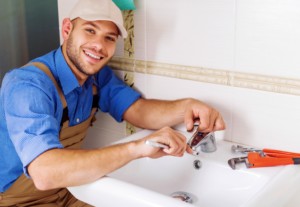 Just remember, if you take a little time to make some calls, and make sure you perform the research when you have no plumbing repair problems, a handful of questions will allow you to measure plumbers against one another to pick the right one for your plumbing problem. That way, you aren't in a frantic rush and are more likely to calmly and reasonably get the information about the plumbing service you need.
Tags:
plumbing company,
Plumbing Repair,
Plumbing Service