This blog was posted by Your San Antonio Plumbers – Chambliss Plumbing Services
When a faucet in your home is damaged, it is important to get a plumber to replace it instead of trying to do it by yourself. This ensures that it is done in a professional way and that all guidelines are followed. It also ensures that the problem is fixed more permanently.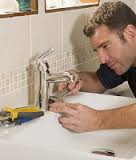 Why It Is Important To Hire A Licensed Plumber To Replace A Faucet
Often people prefer to save some money and fix their own faucets. This is, however not recommended. A plumber will ensure that proper care is taken to maintain the faucet in working condition. A plumber will take his time to fix it, unlike you, who may end up doing it in a hurry and most likely in the wrong way.
Our goal is to provide you with the best plumbing services when faucet replacement comes to mind. Our services help our clients meet up to three companies committed to meeting your faucet replacement needs. Whatever your needs are, be it updating your kitchen or bathroom, we offer help and guidelines whenever you need them.
Faucet Replacement
After being used for a long time, a faucet may at times be beyond repair and the only option is a replacement. We have experience in all types of faucet replacements. With this experience, we are committed to bringing lasting solutions to your home.
Types Of Faucets
It is important that you know what type of faucet you have. This helps greatly when you're giving information about it to the plumbing company. There are normally four types of faucets: the ball, disc, cartridge, and compression. The ball disc and cartridge are referred to as washer-less faucets. This is because they don't use either rubber or neoprene washers. The compression is the basic washer faucet you use.
We can help you find the right faucets for your different needs. We make an effort to see that the faucets match the room decor. We ensure that the faucets are durable and reliable. Some of the available faucet brands are American standard, Kohler, Delta, Moen, Premier, and many more to suit your liking. We replace any type of faucet with any brand you prefer.
With the many types of faucets available in the market, our company assures that we get you only the best faucets. With a wide range of faucets from really simple ones to very sophisticated ones, we ensure that your choice can accommodate new users without giving them a hard time and still look stylish.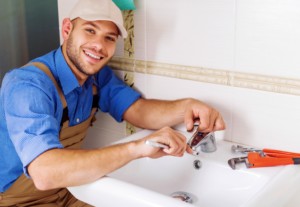 We offer you guidelines of the different types that are in the market and give you a chance to choose which one you like best and with the help of qualified plumbers, we have you new faucets installed.
Kitchen Faucets
Kitchen faucets are normally used to rinse dishes amongst many other functions. When choosing a kitchen faucet, you need to consider a lot of factors like how many people are going to use it, is it used daily or occasionally. You might also want to consider the ages of the people using it as little ones might lack the energy to turn off a knob faucet. There are two-handle kitchen faucets, single-handle and no-handle kitchen faucets.
Bathroom Faucets
They range from single-handle faucets to double-handle faucets. There are faucets for your bathroom sink as well as for the bathtub and the showers. When choosing faucets for your bathroom, you need to consider the number of people using them, many facets will suit your every need. Our services allow our clients to meet with at least three plumbing companies that can provide faucet replacement services for them.