Plumbing Tips and Tricks for the regular Joe
You can now learn everything you need to know about plumbing. You may have thought of doing it before but never had the time to do so. Red this article so you can finally take the time if you have plumbing issues.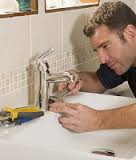 To keep your pipes from getting frozen, always maintain a temperature above freezing in the house and ensure all pipes exposed to outside elements are insulated properly. If the temperature surrounding these pipes is below freezing, your pipes could freeze. It may take time to thaw so that you can have running water. They could also burst costing you a lot of money and repairs.
If you want to maintain effective functionality in your septic tank, pumping it out twice a decade is a really good idea. This keeps the tank from developing a sediment buildup, thereby preventing the septic system from backing up or failing altogether. If the cost of pumping your septic tank seems a bit steep, remember that the cost of cleanup and repair of a failed septic system will be much higher.
Use a drain strainer to prevent small particles from sliding down your drain and causing clogs. Clean debris from these strainers after each use. Bathtub strainers need regular cleaning as well.
If you have multiple plumbing problems, schedule all of them to be fixed together. Rather than calling a plumber every time, there is a minor problem, taking care of everything at once allows you to save money for additional repairs down the road. Most plumbers have an hourly rate and a flat rate for the trip: asking a plumber to fix multiple problems in one trip is cheaper than calling them more than once.
Here is a good tip for a safe, inexpensive way to keep the drain in your bathtub trouble-free. Take one cup of baking soda and pour it into the drain. Then do the same with a cup of vinegar. Do this procedure once a month. Cover it with a plug or rag since a chemical reaction should happen in the pipes. After about 10 minutes, you can flush the pipes out with boiling water. This method should clear your pipes of accumulated hair and soap scum.
Make sure a new shower head is of high quality. People try to save money by buying the least expensive showerhead that is out there. Like many cheap products, however, cheap shower heads are often not durable.
If you have pipes that are clogged, try a cleaner that is enzyme based. These cleaners use natural bacteria, which turns sludge into liquid and cleans your pipes. The best options on the market now are enzyme cleaners.
Make sure to clean out the dryer's lint trap. This is a good idea for various reasons, not the least of which is fire safety. Always check your lint trap for damage, such as holes or tears. This could allow lint to enter your pipes, leading to clogs or other plumbing complications.
Applying prevention measures is key to preventing plumbing issues. One of the most common repairs involves fixing drain clogs. You can clog your drains with hair. Putting a strainer on your drain can solve this problem. Make sure you clean the hair from the screen regularly. This should be much easier than cleaning a drain.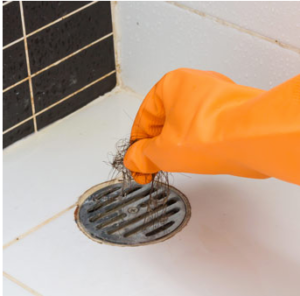 Fix low water pressure by cleaning out the aerator to clean out sediment buildup. First, you should remove and disassemble the aerator. Next, clean it with a brush that has been dipped in white vinegar. Rinse off the aerator then reassemble and reattach to the faucet. Your water pressure should improve because the obstructing particles or buildup have been removed.
When running your garbage disposal, plumbers recommend using only cold water to help ease food particles down the drain. It is a popular belief that running water will help the garbage disposal work, but this is mistaken. Actually, the water can make the garbage stick to the disposal, which can lead to more damage.
There are two ways to remove stubborn clean-out plugs. A hammer and chisel can be used to slacken the fitting. The only other alternative is to chisel through the plug.
You should be very careful when choosing drain cleaners. Some contain strong chemicals which could cause damage to your pipes. For this reason, you must choose one that is gentle on your plumbing pipes. Your plumbing needs some forms of bacteria to work properly and the wrong chemicals can kill these good bacteria, as well as being toxic to people.
To improve the efficiency of your water heater, you need to determine what size hot water tank your household needs. Knowing the number of people and appliances that use hot water in your home will let you know what size hot water tank will be the best for your home.
When you install a water heater, take a close look at the drainage and make sure the pipe is connected. It is most likely a recirculation pipe, which really goes a long way to help your water stay heated without wasting as much water in the process.
If your washing machine's drain pipe backs up, the first step is to snake it with a regular pipe snake. Lint can build up in the washing machine and cause a clog, leading to overflow.
Installing a water heater with no tank is a great idea if you like to be environmentally friendly. They work differently than conventional water heaters because they don't store water and only heat it as needed. This uses up way less energy, because the heater is not keeping water warm unnecessarily.
In closing, knowing your way inside and outside plumbing is a handy trait to have. You can save yourself a bunch of money, plus many of your friends and family members will come to you for advice. Hopefully, you have found this information to be of use and interesting.