This blog was posted by Your San Antonio Plumbers
Professional Plumbing Services
As providers of professional plumbing services, we want you to get the best for what you are paying for. Water heaters have become one of the most basic plumbing fixtures in households and commercial structures and we would want you to be aware of the basics. This means knowing the factors that really matter when looking for water heater installation and repair specialists.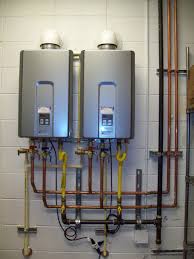 We want you to get the most for what you pay for. Count on us if you're looking for water heater repair or water heaters installation.

1. Certified Technicians
Certified Technicians are professionals who do the installation or repair with the best possible option available. These technicians also have competence in dealing with various types of water heaters like gas, electric, and tankless that is applicable for both residential and commercial structures. This means you will have access to same-day service depending on the time you call for help.
We are more than capable of delivering this quality of service regardless of whether you need a basic water heater installation or you prefer additional services.
You will also have the peace of mind that every installation or repair we do will comply with prevailing building codes and permits in your locality.
Our certified technicians are capable of ensuring that project timelines are observed and followed as part of our guaranteed service satisfaction.
2. Timely Repair
Sediment buildup is one of the common reasons why water heaters need repair services. Sediment buildup occurs during the heating of water where minerals like limescale, magnesium, and calcium are formed on the sides of the burner and the tank. A sediment barrier will be formed when these minerals are not filtered out from the heater. This usually settles on the burner, which negatively impacts the water heating unit's performance.

The safest way to deal with this condition is to call us for help.
We will be able to inspect the sediment buildup and institute water filtration solutions. The flame should remain blue with yellow tips, otherwise, carbon monoxide may be produced. This is a deadly condition that can impact your entire family.
For best practices, we can do periodic maintenance checks of your water heater.
3. Opting for Replacement
Our goal is to have your best interest in mind. Our certified technicians are not only capable of installing or repairing water heaters, but they are also in the best position to advise you when it is time to replace your unit.
Water heaters are generally intended to last from 8 to 12 years for efficient usage. As they grow older, failure becomes more rampant. It is not safe for you or your family to wait until your heating unit reaches this condition.
You should be aware that water heaters consume a large part of the energy you use, and as they become less efficient, the more energy it utilizes. This can mean higher energy bills for you but less hot water to use.
We give you the right information to arrive at the best decision that will give you the most advantage.
No need to waste money on costly repairs if the best solution is to replace your water heater.
This is how we define trusted and professional service and is part of our guarantee to customer satisfaction.
When it comes to your water heater unit needs, let our experts deliver worry-free water heater installation & repair services to your doorsteps.