This blog was posted by Your San Antonio Plumber
Sewer, Drain & Pipe Cleaning Service
Dealing with a clog can be frustrating, but by contacting Our Plumbing Company, it doesn't have to be. Our sewer and drain cleaning services can eliminate even the toughest clogs quickly and we guarantee our work. Our team uses the latest in sewer and drain cleaning technology to identify the exact location of clogs with pinpoint accuracy. Once we've found the source, our plumbers can remove the clog without damaging your pipes or your plumbing system. Homeowners count on our plumbing services because of our fast response times and upfront pricing, and we can't wait to add your name to our long list of satisfied customers.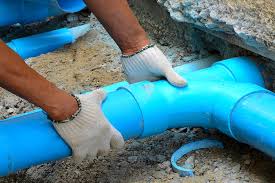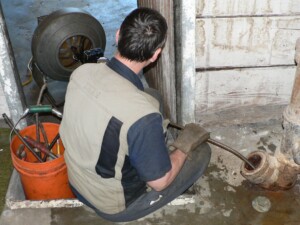 Our Sewer & Drain Cleaning Experts
When you contact us for sewer and drain cleaning services, you'll receive prompt attention from a professional plumber dedicated to customer satisfaction. We understand that a clogged drain or sewer line can ruin your entire day, so we don't waste any time in responding to service calls. Even in the middle of the night, our plumbing service team is available to help.
We ensure that each of our plumbers has been background checked and drug-screened before joining our team, and our drain cleaning company is licensed and insured for your peace of mind. Remember, even a small clog can build over time, and food debris can spread bacteria. Contact our plumbers at the first sign of a difficult clog.
Do-It-Yourself Sewer & Drain Cleaning Tips
Below are some tips that you can use at home to remove simple clogs:
You can flush your drains with hot water to remove basic clogs.
Don't overuse harsh chemicals, which can damage your pipes.
Always try using a plunger and drain snake before calling for service.
For shallow clogs, remove the P-trap and manually clean it.
Don't allow a clog to sit for long—it can cause dangerous bacteria to grow and spread.
Always turn off the water supply before operating on drains and pipes.
Wear appropriate safety attire when clearing sewer lines in case of a backup.
You don't have to tackle a tough sewer and drain cleaning job on your own. Contact our professional plumbing service.