Shower Plumbing Service in San Antonio. Same-day service open 24 hours 7 days a week.
Welcome to San Antonio Shower plumbing Service. We are a locally established Plumbing repair company specializing in any types of Shower plumbing repairs and services. San Antonio Shower plumbing Service has more to offer than other local contractors. Call toll-free:
We provide same day San Antonio County Shower plumbing Repairs and Service
Service call free with the shower plumbing service
Plumbing coupon on line
San Antonio Certified Technicians for all Plumbing issues
Plumbing Service Low price guarantee
We serve all San Antonio County.
Satisfaction Guaranteed or Your Money Back!
We fix any shower plumbing issues in the entire San Antonio and the surrounding cities:
San Antonio
Bandera
Fair Oaks Ranch
Kelly USA
Schertz
Seguin
Boerne
Cibolo
Kirby
Leon Valley
Shavano Park
Spring Branch
Converse
Fair Oaks
Live Oak
New Braunfels
Randolph AFB
Universal City
Check out our easy to repair Shower plumbing tips or let us take care of your Shower plumbing needs.
At San Antonio Shower plumbing Service we want to help you manage your busy life by allowing you to schedule your Plumbing repair appointment as conveniently as possible. You can call us at: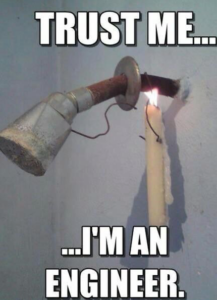 You may now schedule your appointment online. Please send us an Email at [email protected] and submit your name, phone number, address and brief description of the problem. We will confirm your appointment in the next 60 minutes
Troubleshooting Showers
Showers come in all shapes, sizes, and types but share the same basic characteristics. Because of their design, showers don't harbor a lot of potential for baffling problems. This is not to say, however, that showers can't cause a lot of trouble. While showers don't offer many possibilities for problems, they can be difficult to troubleshoot and to work on.
Unlike bathtubs, where an access panel allows some visibility to the drainage area, the traps and drain pipes for showers are usually inaccessible. Pan-type showers can be a plumber's worst nightmare, and shower curtains can create some perplexing problems.
What Can Go Wrong with a Shower?
There aren't a lot of plumbing problems associated with showers, but the damage that a shower can do can be extensive. If a shower pan is leaking, it can be confused with a leaky drain. A shower arm with deteriorated threads can avoid detection from all but the best of plumbers. Showers with tile walls can present plenty of challenge for finding the cause of a leak, and shower doors and curtains can confuse the issue of troubleshooting.
Many water problems with showers are related to the users of the showers. While these problems are not pure plumbing problems, plumbers are responsible for finding the causes. Let's move on now to specific situations and see how you can improve your troubleshooting effectiveness when dealing with showers.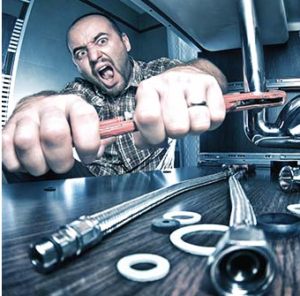 Call us 24 hours 7 days a week for fast shower plumbing repairs in San Antonio at our toll-free number: